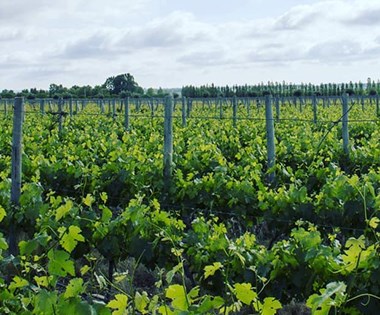 The Medley Of South Australia
Down Under is a distinct world altogether with a plethora of people, culture, ecosystem and unique species of flora and fauna. A big chunk of Aussie essence is seeded in the diverse terrains of South Australia, persistently in the cosmopolitan coastal capital of Adelaide. The 'city of churches' offers numerous opportunities to indulge in culture, discover its history, wallow in its natural treasures and much more. Although it is known for its eminent structures, wildlife parks and world-famous winery experiences; it's the cruises that steal the show on an Adelaide tour!

Stallions of the Sea
Choose from a wide variety of cruises covering distinct locations that gives you not one but many lively experiences. Thousands of tourists flock every year to this city to witness Adelaide's magical islands and mystical waters. A cruise to Kangaroo Island is the most popular among the lot, offering exposure to the history and culture of South Australia. Go sailing on vessels with high nautical standards over clear waters to the "Island of the Dead" as it is called by the Narrinyeri people. Pods of dolphins show up usually in large groups with baby calves at pivot, providing ample opportunities to click amazing pictures on the cruise. The rocks surrounding Kangaroo Island are also home to New Zealand fur seals and Australian sea lions. Watch them bask in the sun and display amazing fishing skills. Marvel at the tremendous whales if you cruise between the month of June and November as whale sightings are seasonal depending on their annual migration. Sea eagles, osprey and many other varieties of sea birds also share the coastal space with cormorants and gulls and up-close encounters with these birds add more to your lively cruise.

The island of marsupials
Kangaroo Island also boasts scenic places, native animals, secluded beaches and Aboriginal history making it nothing short of perfect. The main attraction here is an age-old French settlement at Penneshaw, which was earlier known as Hog Bay. Walk along the archaic communes to discover the historical artifacts and tales of times long gone by. Kangaroo Island also boasts one of the South Australian State Heritage Collection, 'The Frenchman's Rock'. The rock plonked by members of Nicolas Baudin's crew has an inscription which reads as "Expedition of discovery by Captain Baudin in the year 1803" and the names and places within Fleurieu Peninsula are till date influenced from these French hues. You can listen to the intriguing narratives about sealers and whalers who played in a part in the falling numbers of marine mammals in and around the island. Get to know how Aboriginal women hunted down excess number of seals and you're sure to be spellbound by their hunting stories. You can also visit Cape Willoughby Lighthouse for the splendid views of the island and the enchanting fairy penguins waddling back to their homes on a nocturnal walking tour of the island.

There's no doubt about a better way to experience the wilderness of South Australia other than an Adelaide cruise to Kangaroo Island. So chose your experience on the Adelaide tour and discover DownUnder like never before!